Congratulations! You are pregnant! Now let the decisions begin...
You and your partner are starting a new chapter in your life!
So much is running through your mind, such as: what to expect in pregnancy and
bodily changes, the sweet little peanut growing in your uterus, baby stuff: crib, carseat, diapers, etc, among many others. And then your mind starts to think about what is to come at the end of your pregnancy...the labor and birth.
The birth plan.
I refer to the birth plan as a labor wishlist with my patients. It is very important to remember that the labor and birth process does NOT always go as planned.
I think it's mother nature's way of teaching us women to be flexible and adapt to changes, especially once your baby is here. I like to think that the baby is now in charge and honestly they will be when they come. 
The labor wishlist is a list of choices for women to choose during their labor and birth processes. Such choices include pain interventions: medicated vs unmedicated; comfort measures: counterpressure, hydrotherapy, aromatherapy, music; IV access, skin to skin, delayed cord clamping, etc.
Your midwife or OB can provide you with a copy of a birth plan. I always advise my patients to take a copy home and read through each choice, writing down any questions you may have, and then we can review it at your following prenatal visit.
I also recommend my patients bringing a copy of their birth plan to the hospital so your midwife or OB, and the nurse can be aware of your desires and everyone can be on the same page.
As your midwife, I want to give you the best labor and birth experience possible for you.
Please keep in mind labor and birth does not always go as planned. Some women imagine exactly how they expect the process to go. They have dreamed about for months.
Often times labor may go in a different direction than what you envisioned and your plan may need to change. If you didn't quite get everything you wanted in your birth plan, that's okay. The biggest thing to remember is in the end, yours and your baby's safety and wellbeing are of most importance.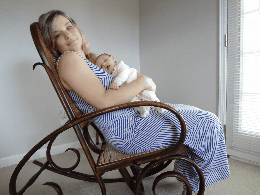 Please reload