Now that you're preggers, let's talk about what to expect at your prenatal appointments.
Depending on your midwife or OB, your first prenatal appointment should be between 8 to 12 weeks. I prefer to see my patients around 10 weeks. Your first appointment will be longer than the rest of your baby appointments. We will ask you questions about your health history, draw some blood for labs, test your urine, and possibly an early pregnancy ultrasound.
This is also the opportunity to discuss your diet and food choices, exercise in pregnancy, weight gain throughout, common discomforts in pregnancy, and orient you to the practice. Bring your questions!
We like to see you every four weeks until 30 weeks, every two weeks until 36 weeks, then every week until delivery.
After ten weeks, we can most likely hear the baby's heart beating with a doppler. Each appointment we will listen to the heartbeats and count them. A fetal heart beats a lot faster than a child or adult. Normal range is 110 to 160 beats per minute.
Also expect your midwife or OB to measure your belly. We are monitoring your baby's growth. At 20 weeks the top of your uterus should be aligned with your belly button. After 20 weeks, we will use a measuring tape, measuring from your pubic bone to the top of your uterus or fundus in centimeters. How many weeks you are should be how many centimeters you should measure, give or take one or two centimeters.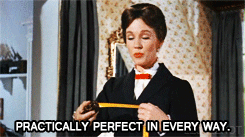 Also at 20 weeks, an ultrasound will be performed to look at all of your baby's anatomy and heartbeats. We are also looking at your placenta location, amniotic fluid level, status of your cervix, and of course GENDER! 
Between 26 and 28 weeks, national guidelines recommend a gestational diabetes screening or test. You will be given a drink with 50mg of sugar and need drink it in five minutes. Your blood will be drawn at exactly one hour from when you finished the drink. If the results of the test are elevated, then we will recommend further testing for diagnosis of gestational diabetes. 
Tip: You do not need to be fasting prior to the testing, but don't eat or drink anything high in sugar prior to the test. This can throw off the levels and give a false positive or abnormal result.
At 36 weeks, we will swab your vagina, down your perineum, and to your anus. We refer to this testing as Group B Streptococcus Test AKA Group B Strep (GBS). GBS is a common and normal bacteria found in our GI tract. Some people colonize or grow this bacteria on the outside of their bodies. If the swab results are positive, then we will recommend IV antibiotics in labor. Penicillin is the the antibiotic of choice so if you have any allergies to penicillin please tell your midwife or OB.
Being pregnant can bring so much joy and stress all at once. Knowing what to expect at your prenatal appointment can help ease any pregnancy anxiety. Take the opportunity at each of your visits to ask questions and learn more about this exciting time in your life.
Happy pregnancy. Happy baby. Happy Mama.
Please reload